Al Zorah Development (Private) Company Members
Company Information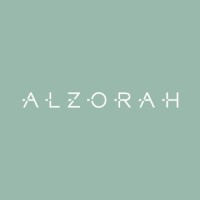 Al Zorah Development (Private) Company
Phone - 06 701 4780
Url - http://www.alzorah.ae
City - Ajman
Postal Code - N\A
Sector - Hospitality/ Food and Beverage/ Tourism
Address - Al Zorah Development Private Company Ltd, P.S.C. The Pavilion, Al Zorah , Al Ittihad Rd. P.O.Box 8010

About Company
The Al Zorah Development (Private) Company P.S.C marks the partnership between the Government of Ajman and Solidere International and is a Free Zone Company under the laws of Ajman, UAE. The company's aim is to develop Al Zorah as a distinctive tourist and lifestyle destination.

Located along the breathtaking natural peninsula on the coastline of Ajman, the flagship project of Al Zorah Development Company is spread over an area of 5.4 million sq m. Set apart from other destinations by its exotic setting of natural mangroves and seafront, Al Zorah blends the best of nature with the finest in modern amenities to create refined places for life.

Away from the bustle of the city yet only 25 minutes away from the Dubai International Airport, Al Zorah is set to deliver intuitive lifestyle experiences for residents and visitors through the implementation of its innovative masterplan.

Al Zorah is masterfully crafted and planned by Solidere International, renowned for developing refined 'Places for Life,' and principally established in Dubai International Financial Centre by Solidere, the Lebanese public company that is responsible for the urban regeneration of downtown Beirut. Solidere International is currently developing mixed-use projects across the Middle East region and other emerging markets globally.