Eton Bridge Partners Ltd Members
Company Information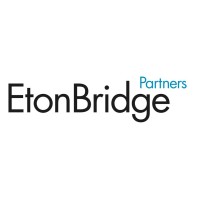 Eton Bridge Partners Ltd
Phone - +44 20 8059 4443
Url - http://www.etonbridgepartners.com
City - UK
Postal Code - SL4 1NA
Sector - HR/Recruitment
Address - Riverside House, Riverside Walk, Windsor, United Kingdom

Company Summary
Eton Bridge Partners is a leading Executive Search, Interim Management & Consulting firm with specialist practices covering the breadth of corporate leadership.

We are ranked as #1 Interim Provider by the Institute of Interim Management (IIM) 2021 and members of Association of Executive Search and Leadership Consultants (AESC).

We are also proud to have received World Class accreditation and came No 14 in the Top 100 Best Small Companies 2021 to work for.

Our purpose is to build great teams that drive business performance.

Respect, care, and collaboration are at the heart of everything we do: our people-first culture prioritises building long term personal relationships with colleagues, clients, and candidates alike.

Our clients trust our distinctive mix of executive search and interim management to deliver innovative solutions for their toughest business challenges.

Our practices partner with a wide range of clients and have developed relationships with large privately owned, FTSE100, FTSE250 and AIM-listed organisations, private equity funds, and portfolio businesses.