Company Information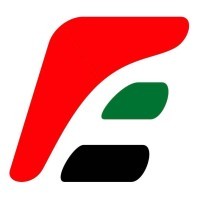 EmiraTalent
Phone - +971 (0)4 429 5823
Url - https://emiratalent.com/
City - Dubai
Postal Code - N\A
Sector - HR/Recruitment
Address - B59, Level 6, 1 JLT Building, Jumeirah Lakes Towers United Arab Emirates

Company Summary
EmiraTalent are a refreshingly different technical and professional services focused recruitment business covering the Middle East.

With over 10+ years broad experience in the region, across multiple sectors, we are sure to have had relevant professional exposure, of which will be useful in your journey.

In short, we are leaders in search style assignments and strive to simplify the way companies and candidates approach an often over-complicated process. In sometimes stark contrast to many of our competitors, our highly trained team fully understand the principal of "The Client Always Comes First".

From inception, the Partners have wholly re-enforced the importance of possessing a consultative and empathetic relationship with all parties that come in to contact with their business, along with the very real commercial value of a client or candidate returning to a tried and tested customer experience.

Whether you are a business looking to hire it's next team member, or a candidate searching for that dream job, we will systematically walk you through your options and make sure we arrive at the speedy conclusion you seek.

Quality and common sense are at the very epicenter of our practice, as we remain aware, our audience has many choices in the recruitment space and our business only gets one chance to create a "first impression".

The principles of Speed, Accuracy and Transparency run through all we do and our mantra remains unchanged… We Listen, we Act, we Deliver and look forward to being part of your recruitment story.