Emirates Rawabi Est. Members
Company Information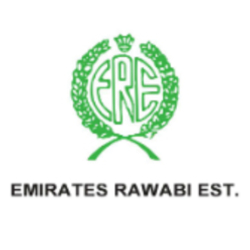 Emirates Rawabi Est.
Phone - 97142227973
Url - http://www.rawabiemirates.com
City - Dubai
Postal Code - 15459
Sector - Waste Services/ Green Initiatives/ Recycling/ Environment
Address - Office 803, Sobha Ivory 1, Business Bay

About Company
For Agriculture Materials & Fertilisers. Distributor of Pesticides (i.e. Insecticide, Herbicide & Fungicide).We specialize infesticides for organic farming, gardening, landscaping, turf and Stockholder of Fertilizers for golf course clubs and turf maintenance.We are also stockholder of machinery and insecticides for mosquito, houseflies, ants and any related pests.We concentrate mainly on Eco-friendly and Organic Farming products.