Company Information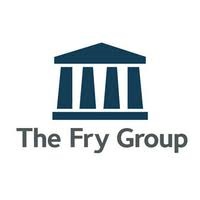 The Fry Group
Phone - 04-3894900
Url - https://www.thefrygroup.ae
City - Worthing,UK
Postal Code - 507290
Sector - Banking/Finance
Address - Crescent House, Crescent Road, Worthing, West Sussex, BN11 1RN

About Company
The Fry Group has been helping people make the most of their money for more than a century. Tax-led financial advice remains the cornerstone of our business. We are a team of helpful tax and financial planning experts, here to listen, understand your needs and circumstances and make all aspects of dealing with your finances simple, straightforward and effective.

Established in 1898 by Wilfred T. Fry, The Fry Group carved out a business by helping British expatriates recover tax. Wilfred managed the Company until 1946 and also served as a Lieutenant Colonel during World War 1. The Fry family still retains an interest in the business today.

Our teams of experts, based in the UK, Europe and the Far East, now help thousands of individuals with all aspects of tax and financial planning – from the completion of UK annual Tax Returns and the setting up of a valid UK Will to dealing with complex tax mitigation structures and designing a range of investment portfolios.