Heriot-Watt University Members
Company Information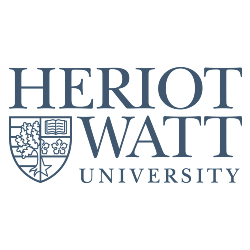 Heriot-Watt University
Phone - +971 4 435 3000
Url - https://www.hw.ac.uk/
City - Dubai
Postal Code - PO Box 294345
Sector - Education/Training
Address - Dubai Knowledge Park, PO Box 38103, Dubai, UAE

About Company
We are a world-class, research-led university with a drive to create and apply knowledge for economic and societal benefit. This is in our DNA, we have collaborated on 'real world' solutions since our establishment as the world's first Mechanics Institute, in 1821.

Our pioneering research is driven by leaders in their field, global pioneers in research and innovation, who are addressing global challenges and transforming lives.

Our world-class research delivers real results with far-reaching impact with 82% of our research assessed as world-leading or internationally excellent. For research impact, Heriot-Watt is the top university in Scotland and 9th in the UK.

Heriot Watt is a truly international university with five global campuses, partners in 150 countries and over 30,000 students studying worldwide. Our global campuses are situated in some of world's most inspiring locations. Each of our campuses offers a unique learning environment close to the exciting and vibrant cities of Edinburgh, Dubai and Kuala Lumpur.

Heriot-Watt, Dubai was the first overseas university to set up in Dubai International Academic City providing specialised undergraduate, masters and doctoral programmes in business management, petroleum engineering, built environment, construction, social sciences, information technology and textiles. We have recently awarded the prestigious Forbes Middle East University of the Year 2019 and the highest 5 Star ranking for its teaching quality from KHDA.

With strong links to industry and business, we pride ourselves on developing and educating future leaders, managers and innovators. With many of our programmes recognised by the relevant professional associations and institutes, a Heriot-Watt University degree is professionally valued.

Heriot-Watt graduates are highly sought after by employers worldwide, and our 77,000 alumni working in key positions around the globe are testament to our success.