Engine Creative Consultants Members
Company Information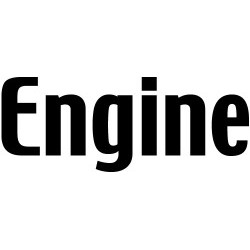 Engine Creative Consultants
Phone - N\A
Url - https://www.enginegroup.ae
City - Dubai
Postal Code - N\A
Sector - Consulting
Address - Office 501, 5th Floor, Business Village, Block B, Deira, Dubai

About Company
Engine are a world leading service and customer experience design consultancy. We help our clients design and develop remarkable services and customer experiences and work with organisations to help deliver and sustain them.

Based in London and Dubai, we work with leading brands across a wide range of sectors to design B2C, B2B and employee experiences as well as internal business services. We tackle business challenges across a broad spectrum depending on whether our clients need to:

Fix - Address known issues that are affecting customers or colleagues
Respond - Change the experience through new services, products, digital tools, processes or staff behaviours. Also, if service needs to change to respond to changing regulations.
Reimagine – Differentiate the customer experience beyond fixing the basics
Innovate – Design and deliver something (product/service) new to market

Our work positively impacts business performance, operational efficiency, customer satisfaction and employee engagement.

Clients include Dubai Airports, Majid Al Futtaim, Emirates Airline, Mercedes-Benz, Microsoft, Virgin, Barclays and Intercontinental Hotels.