Company Information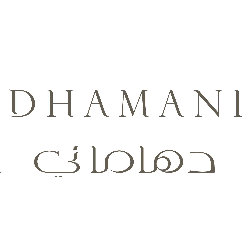 Dhamani Jewels
Phone - +971 4 452 44 00
Url - http://www.dhamani.com/
City - Dubai
Postal Code - 39237
Sector - Arts/ Theatre/ Music
Address - 55th Floor, Almas Tower, Jumeirah Lakes Towers (JLT)

About Company
The Dhamani brand has been adding a brilliant sparkle to people's lives for more than forty five years with the finest quality jewels set in world-class designs. The premium brand satiates the appetite of contemporary and luxury loving connoisseurs from across the globe through intricately crafted jewellery.

The Dhamani Jewels Group was founded in 1969 by LN Dhamani in Jaipur, India. The House of Dhamani expanded its presence up to the Far East in 1990 with an office in Bangkok, and in 1996, the corporate headquarters and operations were set up in Dubai, UAE. The stellar growth of the brand reached new heights when the House of Dhamani ventured into retailing in 2000, completing the entire spectrum of jewellery business from sourcing, manufacturing and cutting of stones to retailing of fine diamond and colour stone jewellery –an advantage and strength enjoyed by very few jewellery brands in the world.

The House of Dhamani has earned an enviable reputation in the market for brilliant stones, perfect cuts, skilled workmanship and ethical sourcing. Dhamani's commitment to professionalism and excellence earned it the prestigious 'Bareeq' award for Good Trade Practices. Dhamani's leading position in the market also won it the coveted exclusive rights for the 'Dubai Cut Diamond' granted by the Dubai Metal & Commodities Centre.

In 2014, Dhamani launched its Brand – 'Dhamani 1969', A Brand for the International and Global customers, reflecting its illustrious heritage and leading position in the Luxury Jewellery Segment. Dhamani Jewels operates 17 Exclusive Diamond jewellery retail stores in addition to three wholesale offices. With its global ambitions, the House of Dhamani is committed to enrich the lives of jewellery connoisseurs and fashion aficionados around the world.