Company Information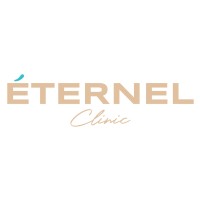 Eternel Clinic
Phone - 04 344 0008
Url - http://www.eternelclinic.com/
City - Dubai
Postal Code - 212356
Sector - Healthcare/Well-being
Address - Villa 116 - Jumeirah St - Jumeirah, Jumeirah 1 - Dubai

About Company
Beauty cannot be defined, neither can we.

Eternel Clinic is a place where you can define your own Jamal. We help you choose the right treatments to achieve your goal and look your best. Our highly-acclaimed staff are happy to guide you and help you understand our treatments, and to help you choose the best path to achieve the results you desire.

Established in 2005, we have built and maintained an exceptional track record of extremely satisfied clients. We specialize in an exclusive range of cosmetic and aesthetic treatments, including Coolsculpting, Thermage, Velashape, and much more.

At Eternel Clinic, we always stay ahead of the competition with the latest technology in cosmetic medicine, high quality of service and attractive packages throughout the year. We constantly strive towards and achieve perfection in all that we do.

Since our inception, we commit to deliver our clients with only the best in aesthetic medicine. From being one of the first clinics to offer Coolsculpting – a world-class, FDA approved, fat-freezing treatment to adopting some of the most sought-after cosmetic treatments like Thermage, RF Micro-needling, PRP therapy and a range of laser treatments, we offer only the best.