Al Wadi Holding DMCC Members
Company Information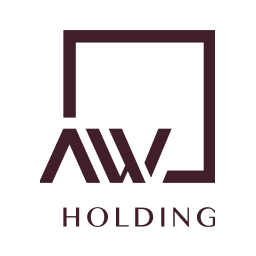 Al Wadi Holding DMCC
Phone - 042797200
Url - https://alwadiholding.com/
City - Dubai
Postal Code - 215222
Sector - Business Services
Address - Jumeirah Bay Tower, cluster X3

About Company
AW Holding INT'L team of 190+ top-tier specialist and consultants brings 25+ years of international and regional market expertise, global best practice and a breakthrough holistic approach to Debt Management, Legal Debt Settlement, Credit & Risk Advisory, Professional Translation and Cross Border Settlement. Beyond AW Holding INT'L end-to-end suite of solutions ,AW Marketplace offers corporates seamless integration between our regional and international branches.

AW Holding Debt Management
We are pioneers in Debt Management who exclusively provide amicable B2B debt recovery to outstanding amounts regardless of the status it holds. With 26+ years of B2B debt recovery experience and accreditations by both the American and European Credit Management Associations .AW Debt Management is more than just a leader in the category, we're a partner that helps creditors and debtors around the world reach win-win situations on 'No Win, No Fee' policy.

AW Legal Debt Settlement
LDS service is effective, transparent, and reliable. As LDS is growing to be a global demand to increase the success rate of debt collection cases, we at AW Holding INT'L have incepted a first-of-its-kind holistic model that seamlessly integrates Debt Management, Credit Opinion, and Risk Advisory.
The expertise of in-house business-oriented lawyers and consultants that not only specialize in international law but also the complexities of Legal Debt Settlement with support from a team of 50+ staff members which includes our registered partner law firms' lawyers in the GCC & MENA region.

AW Cross Border
Being the international arm of AW Holding INT'L, AW Cross Border services offers the international market of 150+ countries holistic solutions that support the corporate world through its direct and indirect partnerships and networks in International Debt Management. Those solutions include AW Debt Management, AW Legal Debt Settlement, AW Credit Risk Advisory, AW Business Advisory, and Risk Management, and AW Professional Translation.

AW Credit Risk Advisory
The hands-on experience we possess and the best practices that we use in offering Credit Risk Advisory specialized and efficient solutions enable us to sail uncharted waters with agility and probity. Be it surviving defaults, avoiding defaults, or simply needing an advanced suite of credit management solutions, AW Credit Risk Advisory follows a boutique consultancy approach that is aimed at addressing business needs, identifying risks and opportunities, and offering corporates end-to-end support.

AW Business Advisory & Risk Management
AW Holding International's Business Advisory & Risk Management services are carried out with the due diligence we are committed to provide complimentary expert consultation that comes with all of our services. Using innovative tools and best-in-class practices we produce time-effective strategies tailor-made for every business need for transparent fees.


AW PROFESSIONAL TRANSLATION
Be it instigating transactions, building relationships or conveying technical industry-specific terminology and messaging, language and accurate communication is a critical starting point to the success of any corporate venture – that's where AW PTS comes in with a suite of solutions and professionals to support every requirement.