Company Information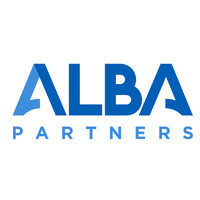 Alba Partners
Phone - 043197492
Url - https://albapartners.co.uk/
City - Dubai
Postal Code - EC2A 4NE
Sector - Consulting
Address - Alba Partners FZCO, Unit 101, IFZA Dubai Building A2, Dubai Silicon Oasis, Dubai, United Arab Emirates

About Company
Alba Partners is a boutique management consulting firm operating across the UK, UAE and KSA. We work in collaborative partnership with organizations to shape, manage and deliver impactful change and transformation projects. We serve a range of sectors, including Banking, Retail, Tourism, Oil & Gas and Telecommunications. Visit us at Alba Partners.

Being a Trusted Advisor is at the core of Alba Partner's consulting ethos: we prioritize service over sales, providing honest and authentic insights whilst establishing ourselves in our client's culture to ensure the solutions we embed are tailored to their evolving needs. Our experience in successful project delivery with a diverse range of clients is vital in embedding sustainable solutions that continue to generate value far into the future.
 

Key Service Lines:

Alba's specialist teams deliver maximum value across our six core consulting capabilities:

1. Change Management: Delivering tangible and sustainable change to our clients. Our people-centric and tailored approach unlocks the full potential for our clients organizational strategy.

2.  Programme Management: Large-scale change done right: Alba's fresh perspective and specialism in large-scale delivery ensures your projects meet their objectives on time, and budget.

3. Digital Transformation: Creating user-friendly, customer-centric, digital ecosystems to develop sustainable long-term value across all business units. 

4. PMO: Alba can develop and manage your PMO functions through improved reporting, milestone tracking, and developing insights into the drivers of risks to facilitate problem-solving.

5. Business Analysis: Alba seamlessly integrates into your business to highlight key areas of improvement and change, utilizing Agile methodologies to deliver tailored solutions. 

6.  Business Intelligence & Analytics: Better decisions through better data: using results-driven monitoring and a deep understanding of data, your business can make data-informed strategic decisions.