Al Tamimi & Company Ltd Members
Company Information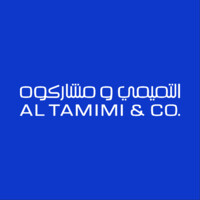 Al Tamimi & Company Ltd
Phone - 04 364 1641
Url - N\A
City - N\A
Postal Code - N\A
Sector - Legal
Address - N\A

About Company
Founded by Essam Al Tamimi in 1989, Al Tamimi & Company has become the leading law firm in the Middle East & North Africa with offices in Bahrain, Egypt, Morocco, Iraq, Jordan, Kuwait, Oman, Qatar, Saudi Arabia and the United Arab Emirates. The firm employs more than 350+ lawyers and has over 850 staff in total.

Al Tamimi & Company is a full service law firm that specialises in a broad range of practice areas. It provides its clients with professional legal expertise, quality strategic advice and maintains a superior level of client service. Al Tamimi & Company's lawyers are made up of a combination of internationally qualified lawyers and local lawyers who have extensive knowledge and experience of working in the local legal community.

Setting it apart from its international peers is Al Tamimi & Company's ability to practice local law in each of the jurisdictions in which it is present, having rights of audience before local courts. It has licensed litigators present in each if its offices.

Al Tamimi & Company has advised on some of the most complex legal issues in the Middle East and continues to be at the forefront of the business and the legal challenges that its clients face. In 2010, the firm advised on the first sukuk to be established in Jordan whilst in the UAE it advised on the first REIT to be established in the Dubai International Financial Centre (DIFC).