Paul Donnelly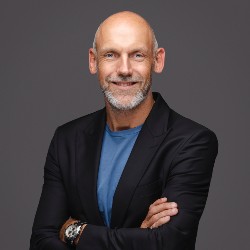 Paul has a diverse background, but has predominantly been in the construction world for the past 25 years. With around 20 years' experience across the Middle East region– living in Dubai for the majority of this time – Paul previously worked for Polypipe, the UKs largest plastics manufacturer, and more recently RWC – who proudly fly the Queens award for Export and Enterprise.
During the early 2000s, Paul was part of a leadership team that coordinated many businesses for the betterment of the government-funded - project SLAM (A project aimed at settling service people in society post active duty). Fast forward a few years, and to improve the communication between the UAE-UK construction design sector, Paul was instrumental in bringing together a large number of Engineers based, here in the UAE, as well as the UK. The Fountain Club, as this was known, was a supported by the Dubai Municipality… still today the Engineers in DM talk about the work Paul, and colleagues equipped the UAE with.
Outside of the construction industry, Paul runs a family owned and operated children's swim school, supports other start up business in Dubai and has a passion for triathlon- having completed a vast number of races locally and internationally.
All of the above points will support the BBG to build on the solid foundations, stay true to the values while differentiating to engage a more diverse network of members and opportunities in his role of Progression Director.