The British Business Group Dubai and Northern Emirates is a not-for-profit business group open to companies or individuals from the UK with business interests in the region. Our membership consists of British-owned, Dubai-based companies, UK registered organisations and UK passport holders.
Apply For Membership
Through a considered and strategic calendar of events, the BBG ensures high quality networking opportunities, market knowledge sharing, valuable engagement opportunities and exclusive experiences for our members.
For more information, please contact the BBG business team info@bbgdxb.com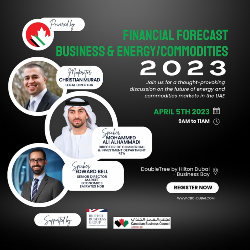 Financial Forecast 2023 - Business & Energy/Commodities Hosted by Canadian Business Council
Wed, 5th Apr 2023
Bay Square 5, Business Bay
Navigating the Economic Storm: Insights and Strategies for a Volatile Market. Seizing Opportunities in a Dynamic Market: Strategies for Growth and Resilience with RTA's Director of Commercial & Investment Department and ENBD's Senior Director for Market Economics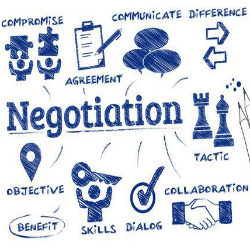 Strategic Negotiation – Theory and Application
Thu, 13th Apr 2023
Marasi Drive, Business Bay
Learn the fundamentals of negotiation theory and how to apply them in business from expert negotiator Neil Orvay.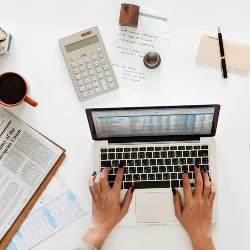 Corporation Tax Follow-Up: Webinar
Tue, 18th Apr 2023
Online
Global Tax expert Dr Peter Wilson will share case studies to bring the new Corporation Tax to life for business owners, lawyers and finance managers.
Within the first two weeks that I joined the BBG I made significant business development connections - way beyond what I would have been able to achieve without the help and support of the BBG, who made the introductions after the on-boarding meeting. I feel part of an active business community where there is a real readiness to step up and help one another. We are looking to connect with the hospitality sector and large corporates to provide our iconic fresh handmade sourdough brioche donuts.
Matthew Firth
Co-Founder, Here-O Donuts
Since becoming a member of the BBG earlier this year, I have attended numerous events with high quality content and decision maker level delegates. With the support of the business team and utilising the Business Advance benefits I can already confidently attribute new business through the membership. Marsh sees the BBG as a useful communication channel, where we can share market insight reports throughout the year
Rob Kerry
AVP - Senior Business Development Manager, Marsh
As a small business owner, I am always looking to learn and get inspiration from other business leaders. Joining the BBG was all about meeting people, learning from them and seeing how we can become a part of a bigger picture. Connecting with others is so powerful in the post-Covid era and BBG are brilliant at providing the space to do that.
Erika Blazeviciute Doyle
Founder/Managing Director, Drink Dry LLC
Celebrate the Holy Month of Ramadan with The Meydan Hotel
Fri, 31st Mar 2023
Join Ramadan dining experience at The Meydan Hotel under the starry nights and canopy of twinkling lights, set amidst the stunning green courtyard surroundings:
Ramadan Iftar Offer
Thu, 30th Mar 2023
This Ramadan join us on an unforgettable journey and enjoy a lavish traditional feast, like entertainment, and an array of delightful desserts with our Iftar and Suhoor experiences alongside the Dubai Water Canal.
RAKEZ helps business community get insights on UAE labour law updates
Thu, 30th Mar 2023
Ras Al Khaimah, 16 March 2023: Ras Al Khaimah Economic Zone (RAKEZ) hosted an interactive seminar on UAE labour law to help members of its business community stay on top of the latest developments in the country's dynamic labour market and understand their impact on their companies.
voco® | Dubai Iftar Offer
Thu, 30th Mar 2023
A traditional Iftar buffet awaits from sunset, inclusive of all-time favourites - Ouzi, Arabic desserts, juices and hot beverages. With decor takes you back in time.
The University of Manchester Early Bird
Thu, 30th Mar 2023
July Admissions Open for Global Part-time MBA - Avail 12.5% Early Application Discount.
Prosecco Yacht Party by Centaurus Charter
Thu, 30th Mar 2023
The Poseidon Prosecco Party, a yacht party with live entertainment and delicious food and drinks, is taking place on April 8th from 4 PM to 8 PM. Ticket and VIP table booking options are available, with tickets selling fast.