The British Business Group Dubai and Northern Emirates is a not-for-profit business group open to companies or individuals from the UK with business interests in the region. Our membership consists of British-owned, Dubai-based companies, UK registered organisations and UK passport holders.
Apply For Membership
Through a considered and strategic calendar of events, the BBG ensures high quality networking opportunities, market knowledge sharing, valuable engagement opportunities and exclusive experiences for our members.
For more information, please contact the BBG business team info@bbgdxb.com
Lifelong Learning Sponsored by University of Manchester
Wed, 22nd Feb 2023
Sheikh Zayed Road
TBC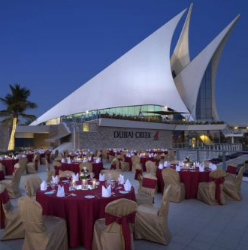 Annual Golf Day & Dinner 2022 - Dinner Only Registration
Fri, 10th Mar 2023
Dubai Creek Resort, Port Saeed
Dinner with beverage package at the Clubhouse terrace with tournament prize presentation.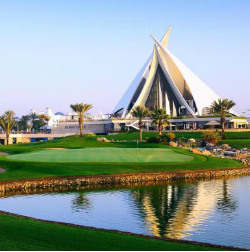 Annual Golf Day & Dinner 2023
Fri, 10th Mar 2023
Dubai Creek Resort, Port Saeed
BBG invites you to our Annual Golf Day & Dinner on Friday 10th March at Dubai Creek Golf Club. Full Day Golf package starts at 1.00pm shotgun & post-golf dinner starts at 6.00pm.
Within the first two weeks that I joined the BBG I made significant business development connections - way beyond what I would have been able to achieve without the help and support of the BBG, who made the introductions after the on-boarding meeting. I feel part of an active business community where there is a real readiness to step up and help one another. We are looking to connect with the hospitality sector and large corporates to provide our iconic fresh handmade sourdough brioche donuts.
Matthew Firth
Co-Founder, Here-O Donuts
Since becoming a member of the BBG earlier this year, I have attended numerous events with high quality content and decision maker level delegates. With the support of the business team and utilising the Business Advance benefits I can already confidently attribute new business through the membership. Marsh sees the BBG as a useful communication channel, where we can share market insight reports throughout the year
Rob Kerry
AVP - Senior Business Development Manager, Marsh
As a small business owner, I am always looking to learn and get inspiration from other business leaders. Joining the BBG was all about meeting people, learning from them and seeing how we can become a part of a bigger picture. Connecting with others is so powerful in the post-Covid era and BBG are brilliant at providing the space to do that.
Erika Blazeviciute Doyle
Founder/Managing Director, Drink Dry LLC
Diversity & Exclusion
Fri, 27th Jan 2023
Research studies have provided endless data on the significance of diversity in the workplace, detailing the deficiencies in enabling representation in the corporate environment to progress. Our societies are telling us that we must do better. In an attempt to explain the multiple facets of diversity, inclusion and all that it encompasses, companies have to consider the means through which these topics are brought to the top table in a manner that speaks to courageous leaders and keen listeners; whether it is supported by a business case, the moral imperative or is just a story to tell.
UAE Employment Law Update Sponsored by Fragomen
Fri, 27th Jan 2023
The panel focused on "changing the mindset" around localisation 'quotas' and instead urged the audience to "view the opportunities" provided through Emiratization and Saudization.
Cavendish Maxwell: Monthly Market Report - December 2022
Fri, 27th Jan 2023
Double digit price growth recorded for 2022, as prices rise again in December, and end the year 11% higher. Dubai is the standout global property marketplace, resisting the pressures of rising interest rates and inflation with two straight years of turbo-charged growth as developers re-discover their mojo.
MoIAT, RAKEZ collaborate to promote industrial growth and investments
Thu, 26th Jan 2023
The Ministry of Industry and Advanced Technology (MoIAT) and Ras Al Khaimah Economic Zone (RAKEZ) today signed a Memorandum of Understanding (MoU) to boost collaboration with the aim of accelerating the adoption of advanced technologies among industrial companies and enhancing the UAE's appeal as an investment destination.
Emirates Literature Festival - BBG Member Discount
Thu, 26th Jan 2023
Isobel Abulhoul, CEO and Trustee of the Emirates Literature Foundation has generously provided a BBG Member discount across the Emirates Literature Festival programme – 1-6 February.
Royal Sunday Roast
Thu, 26th Jan 2023
Nothing says it's Sunday quite like a classic roast.